Awarded Mixed Media Prize at Concord Art
What a thrill to be awarded the Mixed Media Prize at Concord Art for "A Little Birdie Told Me #5"!!!
A special thanks to the juror, Kelley Lehr, for choosing my work, and also, for her thoughtful write-up about my piece (see close-up photo below). She is the owner of Greenhut Galleries and Cove Street Arts in Portland, ME.
The Members Juried 2 Exhibit runs through March 23rd and spans the disciplines of collage, crafts, drawing, graphics, mixed media, photography, and printmaking. There is so much great work at this show --be sure to check it out!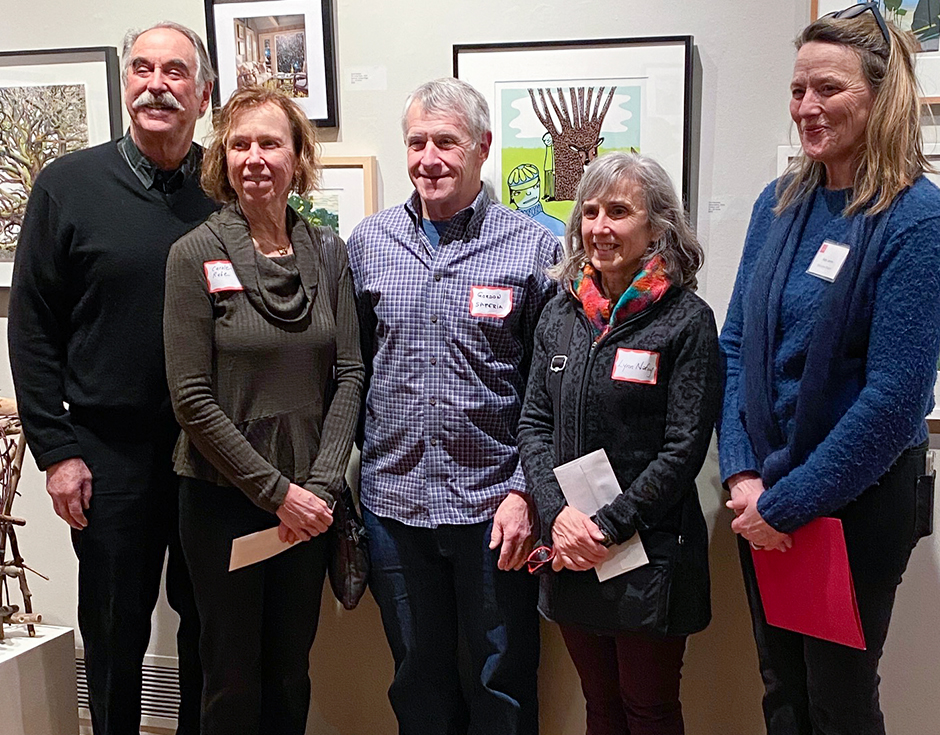 Pictured above (left to right) are fellow prize winners: Charles Norris (Printmaking), Carole Rabe (Collage), Gordon Saperia (Photography), and myself, Lynn Nafey (Mixed Media), along with Executive Director, Kate James.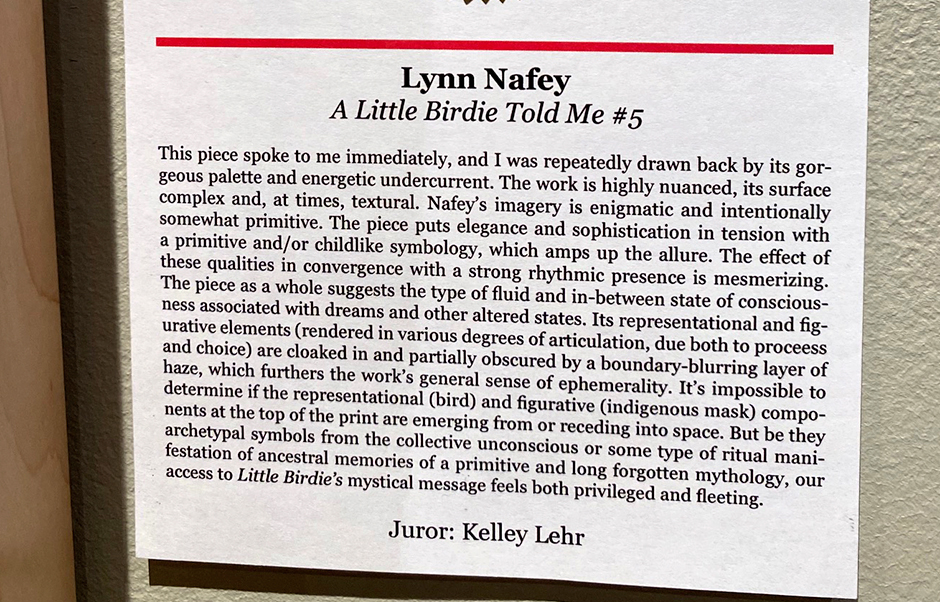 Kelley Lehr's write-up will hold a special place on my studio wall. As an artist, it's supremely gratifying to have someone respond to your work in this way and then write about it so eloquently — such a gift!
---
Members Juried 2: Collage, Crafts, Drawing, Graphics, Mixed Media, Photography, and Printmaking; February 23 - March 23, 2023
Concord Center for the Visual Arts
37 Lexington Road
Concord, MA 01742
978-369-2578