'On A Breeze #2"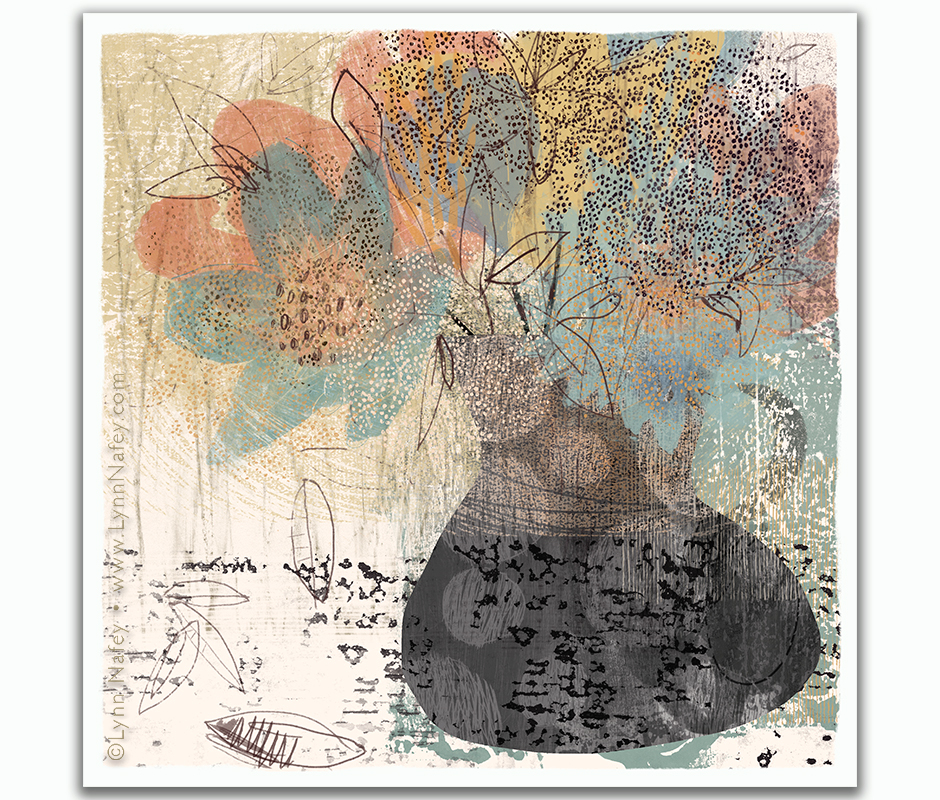 Mixed media digital collage created from a diverse assortment of ink wash drawings, monotypes, and textures. Available as a Limited Edition Pigment Transfer Print in the following image sizes:
• Large Print: (16-1/8" x 16-1/8") - Purchase Now
• Standard Print: (11-7/8" x 11-7/8") - Contact Lynn for print availability.
**Framed large print currently available at Artists Corner & Gallery in West Acton, MA. Approximate frame dimensions: 24 x 24 inches.